In everything we do, we believe in making life easier and safer.
In everything we do, we believe in making life easier and safer. Our mission here at OWL Power Solutions® is to make innovative power solutions that solve real-world problems in simple, clever ways for homeowners and businesses alike. We created the briteOWL® back-up light to provide home and business owners with a convenient and simple way to equip their property with lights to brighten them on a daily basis as well as in emergency situations when the power goes out. Order yours today to be prepared for whatever life may bring!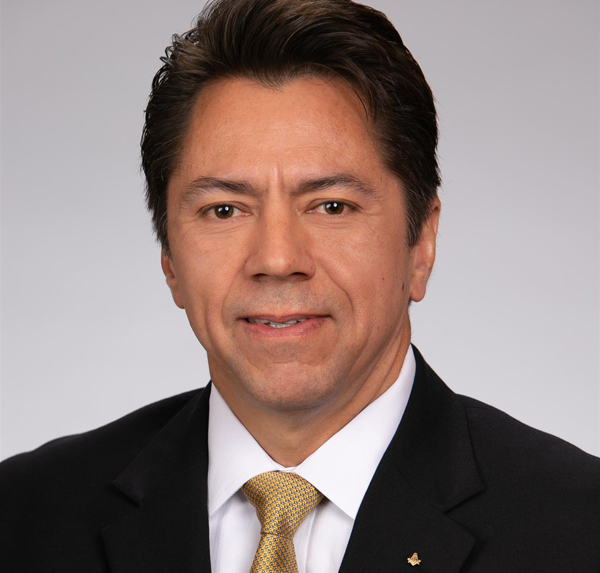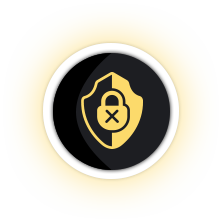 SAFETY
First and foremost, OWL Power Solutions® is dedicated to making homes and businesses a safe place, even when disaster and chaos strike.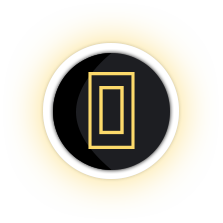 SIMPLICITY
Having simple and convenient lighting solutions is the perfect way to instill  confidence and provide peace of mind for those that need it most.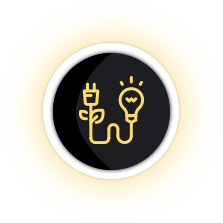 INNOVATION
Our team has set out to create the best lighting solutions in the industry, but we know that to accomplish that, we have to be innovative and new.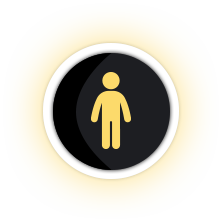 HUMAN-CENTERED DESIGNS
Our goal is to make the world a better place. By creating lighting solutions with human-centered designs, we believe that we can achieve just that!
THE STORY BEHIND briteOWL®
Some say the best ideas come to you when you are least expecting it, and that couldn't be more true for one of the founders of OWL Power Solutions®. While taking a shower on a typical Tuesday evening, the power to the founder's home went out — leaving him stranded and exposed in the dark.
As he was feeling his way around the bathroom for a towel and then his clothing, the idea for an automatic back-up lighting source came to him. He thought, there has to be an easy way to prepare your home for times such as this to help avoid injuries due to not being able to see your surroundings. 
As soon as the power came back on, he started to research simple, inexpensive back-up power solutions for his home and was surprised to find very little outside of your battery powered flashlights. Sure, there were lots of nightlights on the market that came on automatically when power was available, but none that would continue working in a power outage or emergency situation.
And thus, briteOWL® was born.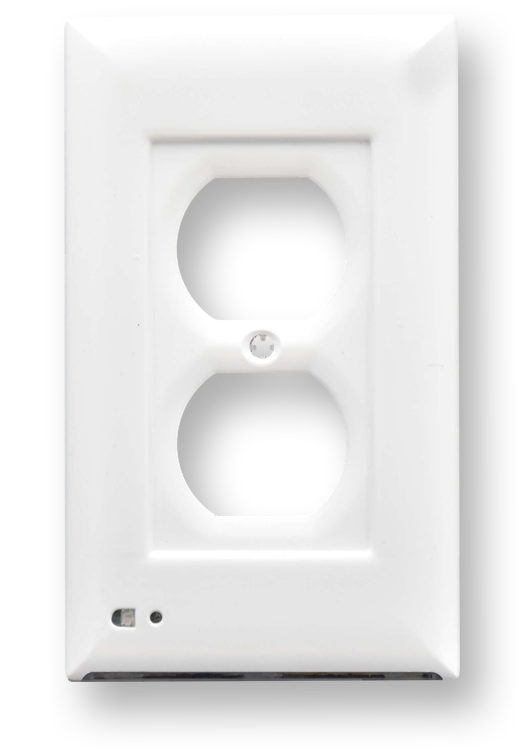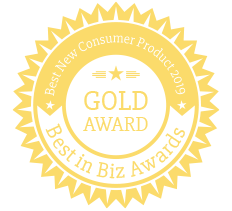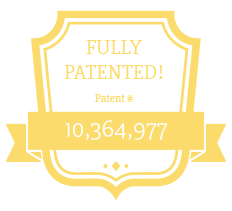 Patent Number 10,364,977
After a lot of work, sweat, and tears, OWL Power Solutions® is proud to announce that the briteOWL® is officially patented. This is just another step in creating innovative lighting solutions, and our team is hard at work sharing the benefits of equipping homes and businesses with effective back-up lighting. 
Best New Consumer Product of 2019
During the 2019 Best In Biz Awards, briteOWL® received gold as the Best New Consumer Product of the year. We cannot express just how stoked our OWL Power Solutions® team is about this accomplishment! Check out briteOWL® for yourself to see what all the fuss is about with these innovative back-up lights.  
The next generation of lighting technology is on its way to your home! Our OWL Power Solutions® team is currently developing their next products, and we look forward to sharing them with you soon. The mission behind our emergency backup light is to continue creating innovative lighting solutions that assist in solving real-world problems. 
We have a special place in our hearts for The American Red Cross and the relief they provide in times of disaster. As a growing company, we aspire to make a change in this dark world with the use of our lighting technology that allows people to prepare before disaster strikes.
Contact our team today
to learn more!
At OWL Power Solutions®, we understand the importance of feedback when designing new and advanced lighting technology. If you have any feedback on the briteOWL®, please take a moment to share it with our team by
emailing us
or
leaving a quick review
so that we can further improve our current and future products!
Contact us today
with your innovative lighting solutions!