13 Gift Ideas Every Homebody Will Love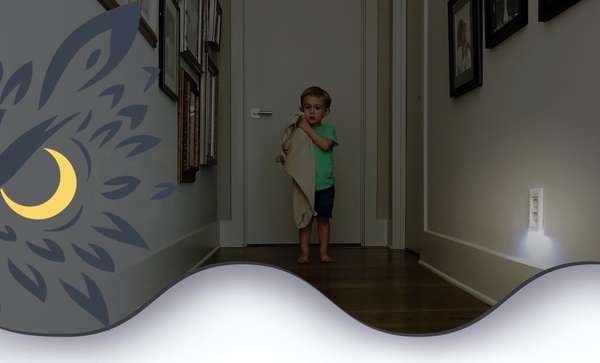 Home is where the heart is—and where a gorgeous new grill, shiny new Instant Pot, cozy clothes, high-tech coffee maker, and more may soon await.
Gifts They'll Use Time and Time Again.

Any homebody will tell you Dorothy had it right when she clicked her sparkly red heels together and said, "There's no place like home." Those of us who thrive in a household environment come in many types: Home cooks swirl around the kitchen, perfecting delicious meals. Conscientious cleaners dance about with their brooms, rags, and appliances, keeping things tidy. And the cozy kind revel in the warmth of a new set of pajamas, kicking back on the couch, wrapping themselves in a blanket, and lighting a candle to set the mood.
With the holidays closing in quickly, it's time to put together your gift list for friends and family. If you've been wondering what to give the homebody in your life, this versatile roundup of ideas should do the trick. You're sure to find something for that special home lover here!
Photo: istockphoto.com
Brite Owl Light-Up Outlet Cover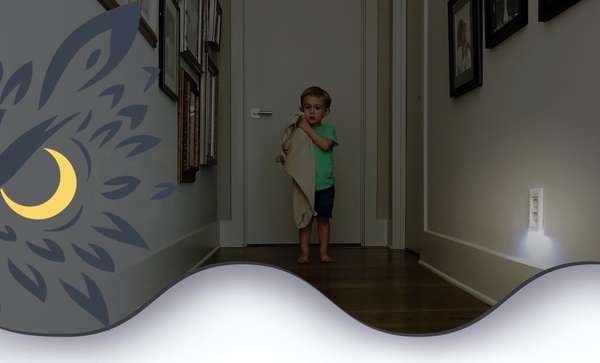 For the night owls who need a little light when they prowl to the kitchen for a midnight snack, this ingenious product function as both an outlet cover and a night light. In addition to turning on whenever it senses darkness, the briteOWL offers extra protection during a power failure, functioning as an emergency back-up light when other sources of electrical light fail. Available from Owl Power Solutions; $18.71.
Photo: owlpowersolutions.com
Black & Decker Spillbuster

Those who like to spend time at home often enjoy keeping their surroundings nice and tidy. This handheld, cordless spill-and-spot cleaner is the perfect gift for the neat freak who has no intention of sweeping anything under the rug. Scrub out stains with the scrub brush and formula dispenser, pick up wet and chunky messes, and more! Available on Amazon; $99.99.
Related: 13 Better-Than-Gift-Wrap Ideas for Packaging Presents
Photo: amazon.com
Philips Hue Play

Homebodies with a taste for tech will be all over the Philips Hue Play. The four HDMI ports allow you to connect media devices to your Hue lighting system so you can sync all your smart lights to the content on your TV screen. The interactive system is great for entertaining, as the colorful lights intensify the effect of whatever you're watching. Available on Amazon; $394.90.
Photo: amazon.com
Masterbuilt Gravity Series Grill/Smoker

Give the gift of a multidimensional cooking experience with the Masterbuilt Gravity Series smoker that also grills, sears, bakes, roasts, and more! You'll reap some benefits, too, when your grateful friend invites you over for a meaty feast so you can see the new favorite gift in action. Available on Amazon; $797.
Related: Buyer's Guide: The Best Electric Grills
Photo: amazon.com
Adult Onesie

It's getting cold outside, which means those homebodies who wish it would just snow already so they can light the fire and cuddle up with a good book are living their best life. A sure-to-be-appreciated gift for such a confirmed snuggler is a soft, fleecy jumpsuit (basically a grown-up onesie) to cocoon in all season long. Available on Amazon; $34.99.
Photo: amazon.com
Instant Pot Pressure Cooker

Homebodies who crave the succulent aroma of a stew cooking slowly all day will be thrilled to receive the Duo Nova multicooker. The pot has high-tech features they'll adore, including 13 smart programs for quick cooking of various meals. They'll especially love the progress indicator that allows them to see exactly what's happening inside. Available on Amazon; $99.95.
Related: Buyer's Guide: The Best Instant Pots for Home Chefs
Photo: amazon.com
Audible Subscription

Know any homebodies who like to listen to podcasts while they work out, cook, or clean? Or whose idea of evening entertainment is listening to a good book? The best gift for someone like this is an Audible subscription, which offers an all-you-can-listen catalog that includes thousands of audiobooks, podcasts, and originals. Available on Amazon; $45 for three months.
Photo: amazon.com
Chemex Pour-Over Coffee Maker

Move over, boring old drip coffee maker. Make room for the Chemex pour-over coffee maker, which may be just what the coffee lover in your life needs to perfect the ideal jolt of java. With its chic hourglass design, the Chemex is both an aesthetically pleasing addition to the kitchen and a fun way to turn coffee making into a science. Available on Amazon; $44.46.
Photo: amazon.com
Roomba

Level up the cleaning game with a hands-off, high-tech tool that will give your home-loving friend or family member more time to chill. This robot vacuum is packed with fun features, including an intense power-lifting suction capability, a patented navigation system that allows it to map its surroundings for supreme cleaning, and dual multisurface rubber brushes for constant contact with carpets and hard floors. Available on Amazon; $429.99.
Photo: amazon.com
Homesick Candle

Have any friends who can't help but swoon over their home state? No matter where they live in the world, that first place will always have a special spot in their heart. For that homesick wanderer, consider the gift of a hand-poured candle featuring scents that pay homage to the state they left behind. Available on Amazon; $29.95.
Related: How to Remove Candle Wax from Any Surface
Photo: amazon.com
The Always Pan

This cult-favorite pan has been all over Instagram as of late, and with good reason. Along with its sleek look, the Always Pan is a do-it-all piece of cookware: It's a fry pan, sauté pan, steamer, skillet, saucier, saucepan, nonstick pan, spatula, and spoon rest, all in one! The home chef in your life will be thrilled with your thoughtfulness! Available from Our Place; $145.
Photo: fromourplace.com
Weighted Blanket

The ultimate relaxation tool, a weighted blanket does wonders for promoting a healthy, deep sleep, relieving anxiety, and combating various other conditions. The homebody in your life will love that this blanket simulates the feeling of being held or hugged, which is the ultimate in coziness. Available on Amazon; $40.99.
Related: Wrap It Up! 10 DIY Ways to Bedeck Your Holiday Gifts
Photo: amazon.com
Air Purifier with Night Light

Give the gift of good health with the Rigoglioso True HEPA Filter Air Purifier. Those who prefer to spend time chilling at home shouldn't have to put up with poor indoor air quality. Hook them up with an air purifier that offers three stages of purification to tackle 99.97 percent of particles and odors. Available on Amazon; $59.74.
Photo: amazon.com
Don't Miss!
All aspects of life look different in 2020—and that includes Black Friday shopping. Major retailers are already offering seasonal deals and promotions in their online stores, so you can stock up on gifts for friends, family, and maybe even yourself.
Disclosure: BobVila.com participates in the Amazon Services LLC Associates Program, an affiliate advertising program designed to provide a means for publishers to earn fees by linking to Amazon.com and affiliated sites.
Re-posted from BobVila. Click here to see the original article.