Light-Up Wall Plate For Power Outages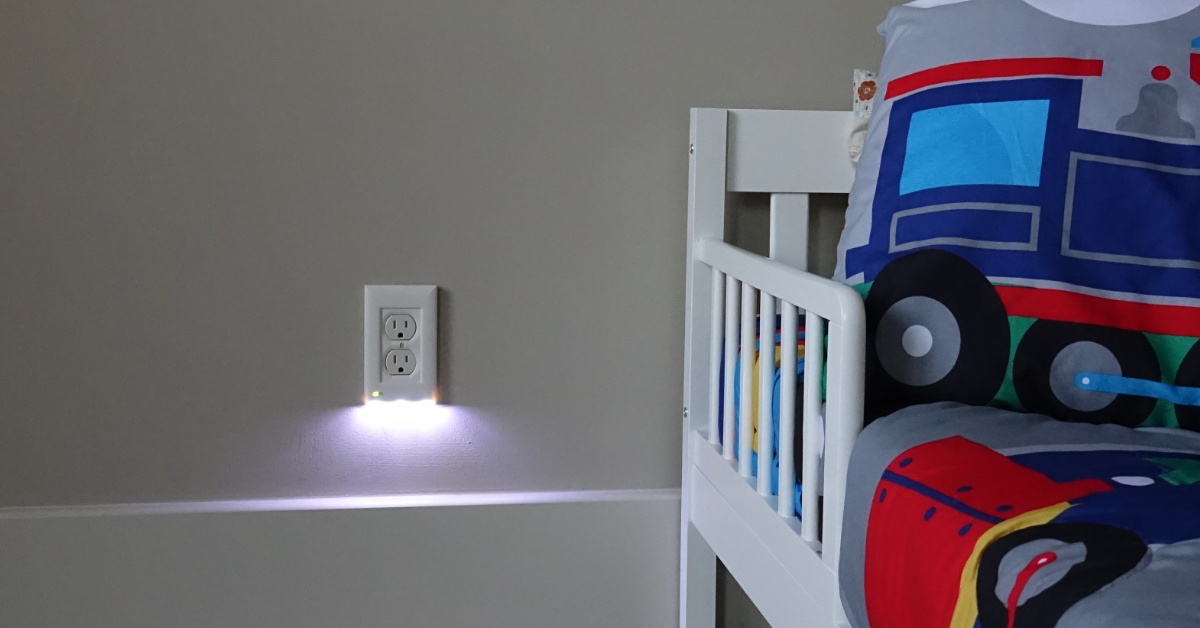 Products such as the briteOWL® LED outlet cover offers a simple back-up lighting solution for your home. With power outages being such a sudden and unpredictable occurrence, preparing for them requires you to think ahead, instead of acting in the moment. 
The briteOWL® looks and acts as a normal wall plate on any and all outlets in your home and also has the ability to provide your home with a nightlight feature on a daily basis. Yet when your home loses electricity, the briteOWL® automatically comes on to light your path. They eliminate the need for feeling your way through the darkness to find a candle or flashlight, risking your health and well-being. 

Inside The briteOWL® 
Built-In LED Light – LED lights offer higher lumens of light to brighten a larger area than a standard bulb. They also lower the risk of house fires, as they are less likely to overheat.   

Rechargeable Battery – The battery that is attached to the back of the unit connects to the outlet directly, enabling it to use the power running to the outlet to stay fully charged while electricity is available.

On/Off Sensor – The sensor on the briteOWL® enables it to sense when the room becomes dark or if power to the outlet is lost, making it an extremely reliable source of light whether your home has power or not.  
Simple and Convenient Disaster Preparation
While you may not immediately think of a power outage as a disaster, loss of electricity is most commonly due to an underlying storm or natural disaster. With light-up wall plates, you are able to prepare for these disasters well in advance so that you don't have to constantly have the panic and concern of what will happen if your home loses power. You will know that your home will be well-lit, allowing you and your loved ones to navigate safely through the home to find other necessities for the storm or disaster. Equip your home with LED outlet covers today to prepare for power outages and provide peace of mind to everyone in the home!
Choosing briteOWL® As Your Back-Up Lighting Solution
When looking into back-up lighting solutions for power outages, there are a few major things that you should look for: reliability, quality, and effectiveness. Choosing a product that lacks in any one of these areas could result in you being left in the dark when you are in dire need of a light. However, briteOWL® light-up wall plates from OWL Power Solutions are made with high-quality materials that instill reliability and top-tier performance. Learn more about the briteOWL® today!